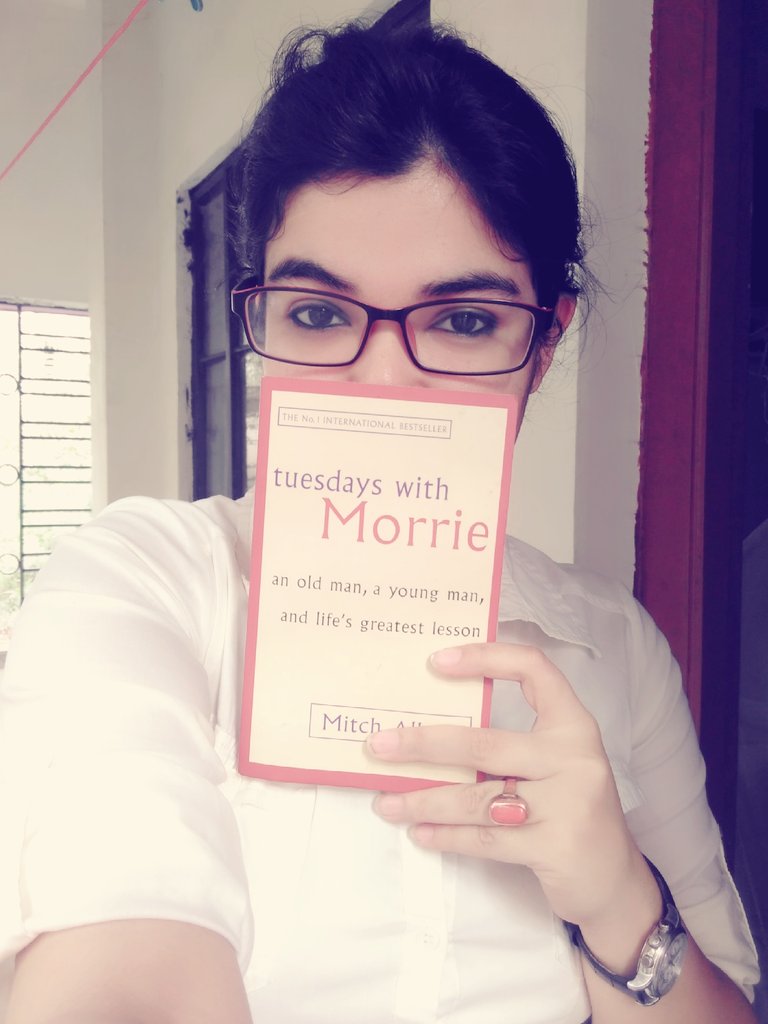 It's weird how a book that talks so much about death, goes to teach a lot about living.
We keep reading these quotes where we motivate ourselves not to give a damn about what the society thinks, and to live on your own terms. So that is one thing, which Morrie teaches us before he dies.Each of Morrie's lessons contributes to a larger message that each individual, Mitch especially, should reject popular cultural values, and instead develop his own. As Morrie sees it, popular culture is a dictator under which the human community must suffer.
Teaching and learning is one of the major themes in the book. The structure of the book itself is based on 'class syllabus' – each Tuesday is a lecture is Morrie's class on death.
That takes us to death, another significant theme. Despite a natural human fear of death, Morrie seeks to find a means of facing or engaging with it so he can die peacefully. The ideas of death as being part of a natural cycle and that death is better treated not as something to fear, but rather as a motivator to live life more fully, link death with life
Also, after reading this book I am definitely gonna give a call to all my teachers – because all of us promise our teachers that we will keep in touch but then we get lost in this world!