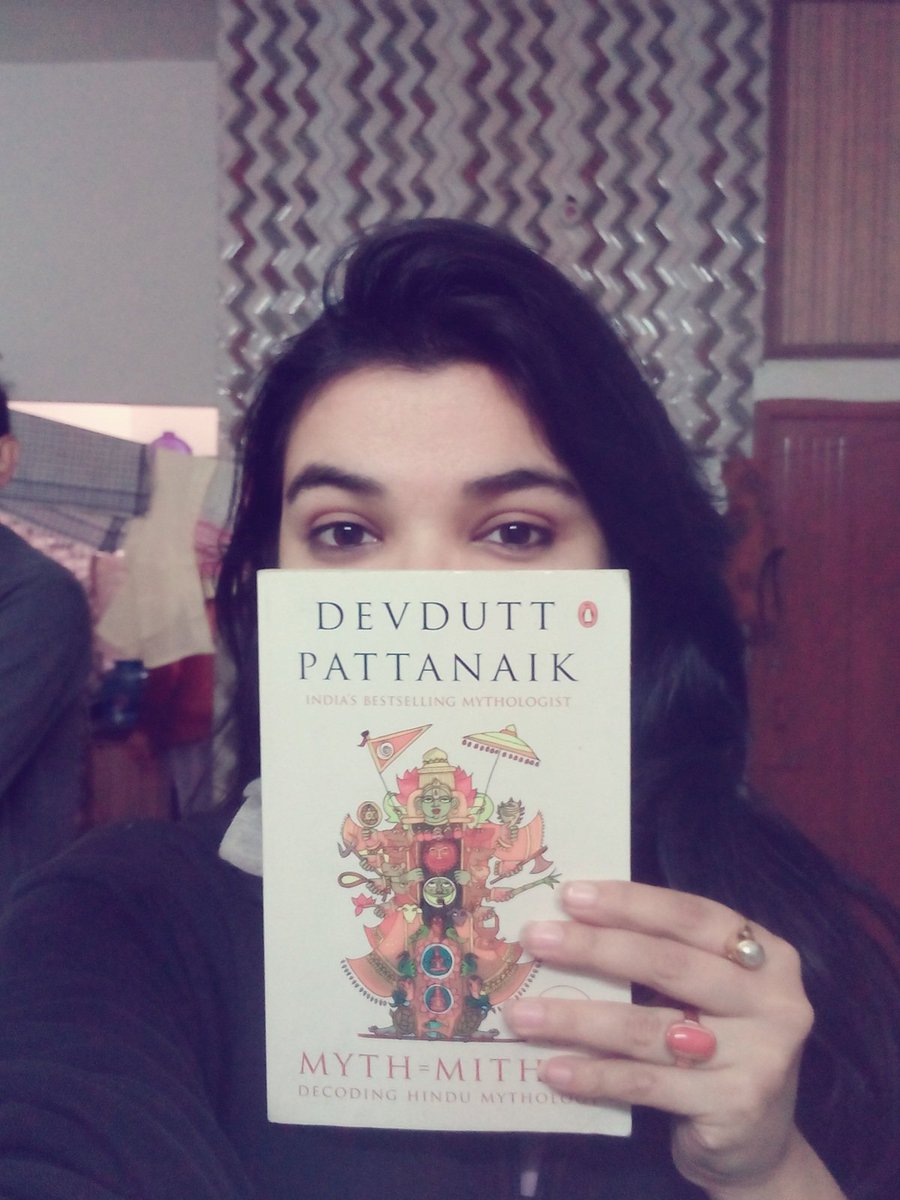 A brilliant pocket sized handbook on Hindu mythology.
The book is divided in the lines of Holy Trinity, comparing and contrasting between  Brahma-Saraswati, Vishnu-Lakshmi and Shiva-Shakti – their purposes in the creation, sustenance and destruction. Delving into many folklores, the author weaves many incidents which inhabited our childhood stories. Devdutt very simply and logically explains the mythological terms and incidents.
Concepts like Jiva, Pitr, Rituals, Devas-Asuras et al are explained coherently. The book gives you another layer of understanding while approaching the Gods and other characters around them. The logic flows right and you are able to connect most of the arguments and make sense to the stories you have heard.
On the flip side, this book has to be taken as a handbook. It is not very continuous in terms of narration. The author himself says that you can start reading the book anywhere. This is going to be a reference book for me at least in the near future. I will go by the glossary when I turn back to this book again.
As put by Devdutt, 'This book explores the Hindu mythology. Behind the mythology is a myth. Behind the myth a truth: an inherited truth about life and death, about nature and culture, about perfection and possibility, about hierarchies and horizons. This subjective and cultural truth of the Hindus is neither superior nor inferior to other truths. It is yet another human understanding of life.'
A good read for someone who is interested in mythology.