This book is less like reading a book an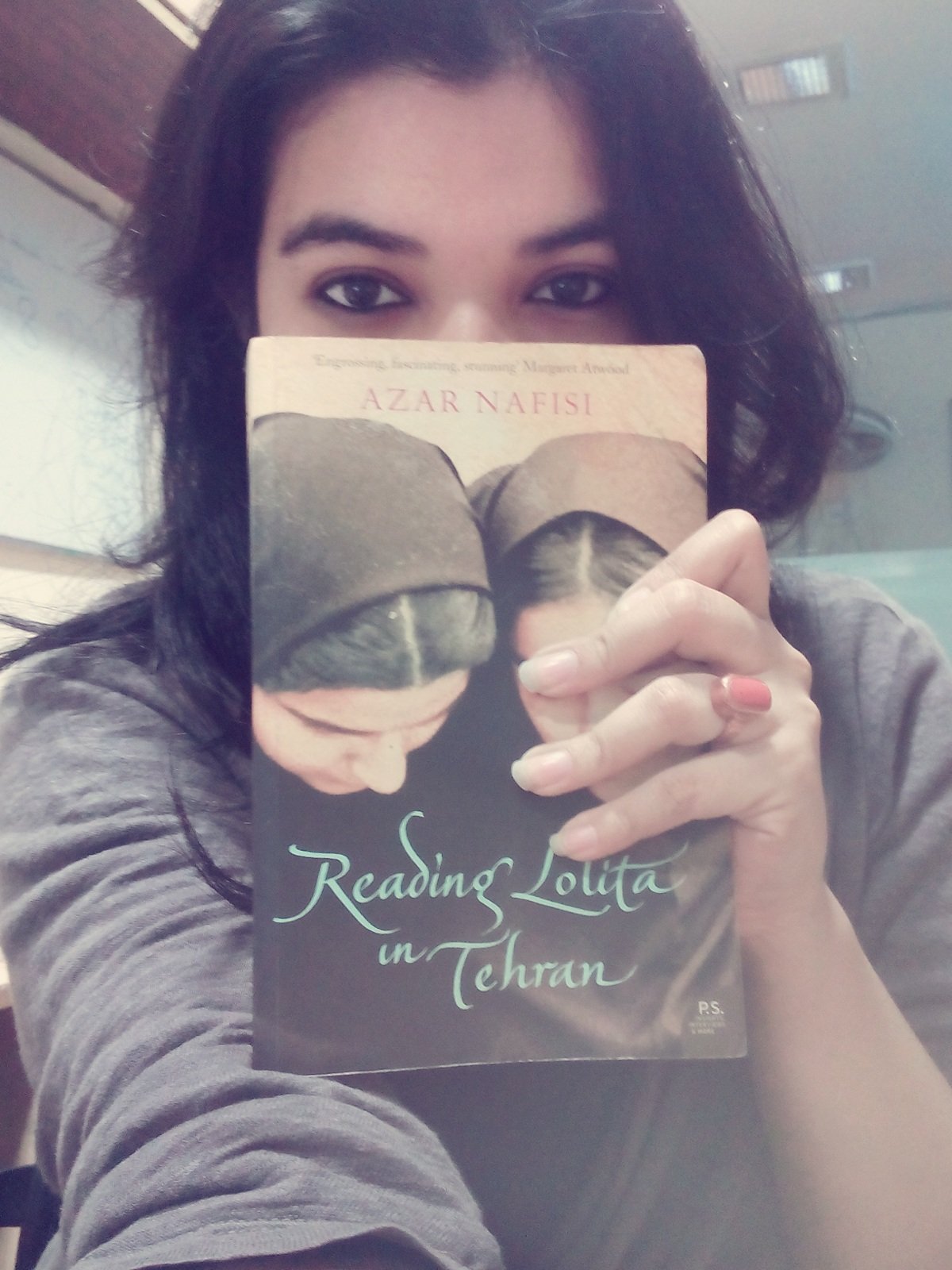 d more like sitting in a book club or may be a class, but then you realise you haven't worked on the required assignment. This book should come with a prerequisite reading list: Lolita, Invitation to a Beheading, The Great Gatsby, Daisy Miller, and Pride and Prejudice or at least a warning for spoilers (I mean I haven't read them all!). If I would have known Nafisi was going to delve into these literary pieces like she would in one of her class discussions, I would have wanted to read them before hand. It would have been nice to have them in my mind to go through the symbolism with her instead of being lectured at.
Azar Nafisi, a professor of English & Persian Literature at the University of Tehran before, during, and after the revolution and war with Iraq, refused to wear a burqa (veil), so she was forced to quit teaching. She picked seven of her best students and invited them to come to her home every week to discuss books. She and her students, all women, began to think of these classes as an escape from the reality of Iran's totalitarian theocracy; but the picture her book paints is of an escape to a true republic where they are all able to discover another reality – themselves.
The book can be a memoir of the tumultuous Tehran, which Nafisi watched go from a progressive city to one of the most restrictive and repressive. You can see many of her friends and relatives, and the different ways people dealt with everything – from withdrawing completely from society to picking sides and becoming more vocal about religion, politics, nationalism, etc.
This piece can also be a literary critique, including one astonishing episode where her class actually puts The Great Gatsby on trial to determine whether it is decadent, Western poison… or a work of high art. Not to mention the memories of the women in her literature class, how they coped with the readings, one another, and their lives in Iran.
Finally, the book relates its characters between the struggles and cultures of both the above issues – the state of Tehran and their love and connect for literature!